Product Description
Turn Waste Tyre Into Oil Pyrolysis Plant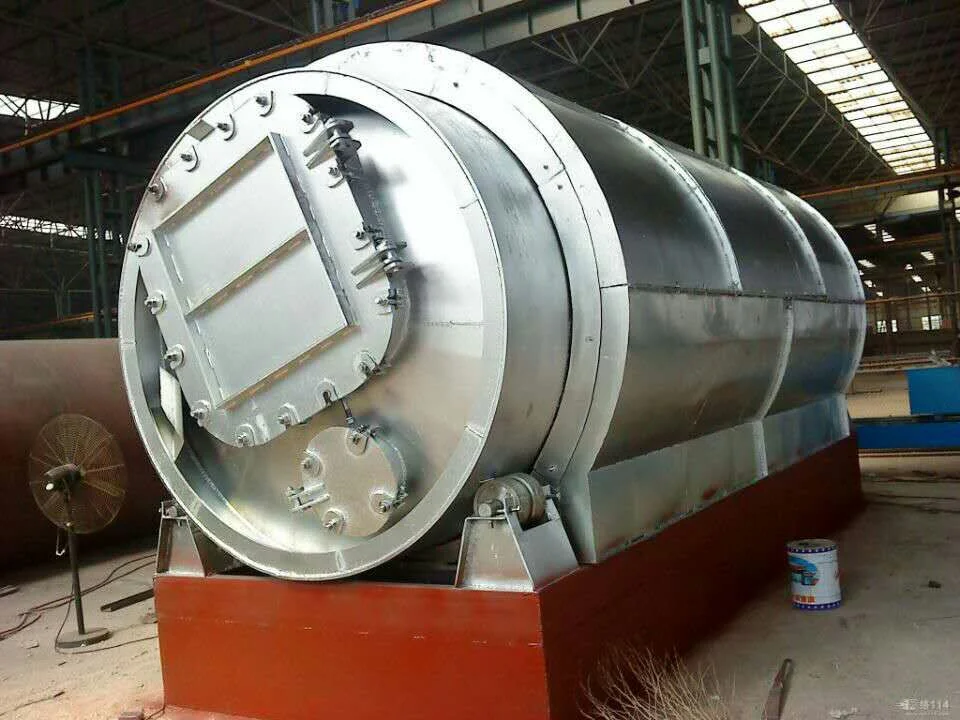 Com
pany brief introduction
Shangqiu Zhongqing Greentech Co,.Ltd is a professional institution engaged in the recycling and utilization of waste resources which includes scientific research, design, development, manufacturing, installation, commissioning, training and customer service. The headquarter of the company is located in Beijing. Our main equipment is waste tires equipment, waste oil sludge treatment equipment, living garbage equipment, electronic waste equipment, medical waste equipment, petrochemical waste equipment and related waste recycling equipment. We also undertake government environment project like engineering design, construction and testing date.
Major
parts
of This Product
1.
Horizontal type revolving reactor
2.
Heavy oil tank
3.
Automatic carbon black discharge
4.
Gas sep
a
rator
5
.Automatic carbon black discharge
6
. Controller
7
.Gas recycling system
8.
Draft fan
9
. Motors
10
.Slag cart
11.
Cooling tower
12
. Oil pipe
13.
Oil tank
14.
Water Pool
15.
Blower
Production
process
1.
Put the waste t
i
re
s
, plastic or rubber into the reactor, catalysis and pyrolysis them.
2.
Then output the oil gas, the oil gas will go through the condenser and be liquefied to oil.
3. After finishing the process, the carbon black will be discharged from the specialized carbon black door.
4. Some part of the oil gas which cannot be liquefied will be burned as fuel to heat the reactor directly through the waste gas burning system. Between the oil tank and the heating furnace there wil be the water sealing tank to work as anti-fire system. And the waste smoke will be processed by desulfurization system firstly and then discharged into the air
S
pecification
NO

Name

Parameter

1

The raw material

waste tyres, plastic and oil sludge

2

Total Capacity

5t/day, 10t/day,

12

t/day, 50t/day

3

The size of reactor

2.2*6/6.6, 2.4*6/6.6, 2.6*6/6.6, 2.8*6/6.6

4

Average oil productivity

tyre:40%-50%, plastic:60%-70%

5

Average carbon productivity

30%-35%

6

Average steel productivity

10%-15%

7

Average waste-gas productivity

5%

8

Pyrolysis time

8hours

9

Discharge time

3hours

10

Feeding time

1hour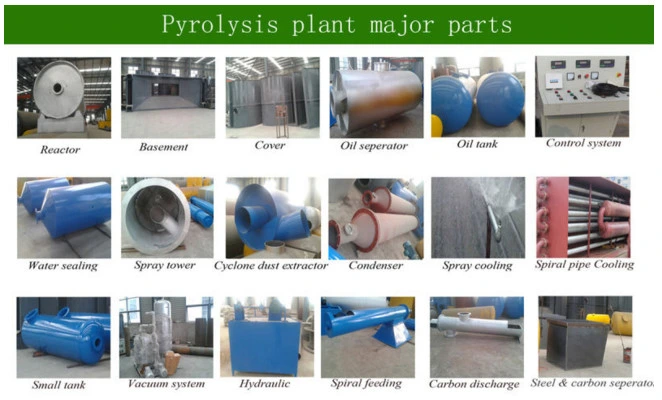 Advantage
of pyrolysis plant
1. High oil output rate: 45%-55%
2. Double discharging system
3. PLC automatic control system
4. Full-vacuum processing enviro
nment
5. Automatic rolling machine makes the circle perfect.
6.Rigorous test system to guarantee the quality of the product and it's accessories.
7. Non pollution, ZTE series desulfurization device.
8.Humanity design, automatic carbon black discharging system, time-saving and labour-saving.
Available
Raw Material And Oil Output
I

tem

Raw Materials

Oil Output

Waste T

ir

es

Steel T

ir

es

40%-45%

Nylon

T

ir

es

40%

Bike T

ir

es

35%

Waste Plast

ic

Plastics bags (shopping)

50%

Weaves or handbags

60%

Cable Skin

PE Cable Skin

35%

PVC Cable Skin

25%

Pure Rubber Cable Skin

35%

Telephone Line

50%

Waste Paper Mixture from Paper Factory

Rough Material

15%

Washed Material

20-25%

PE Material

70%

Shoes Soles

Sports Shoes Soles

25-33%

Black Rubber Soles

35%

Gum Rubber Soles

45%

Others

Common Rubber Tubes

30%

Carpets

35%

Aluminum Foil Paper

30%

Car Glass Layering

50%

PP Beverage Bottle

50%
Cert
ification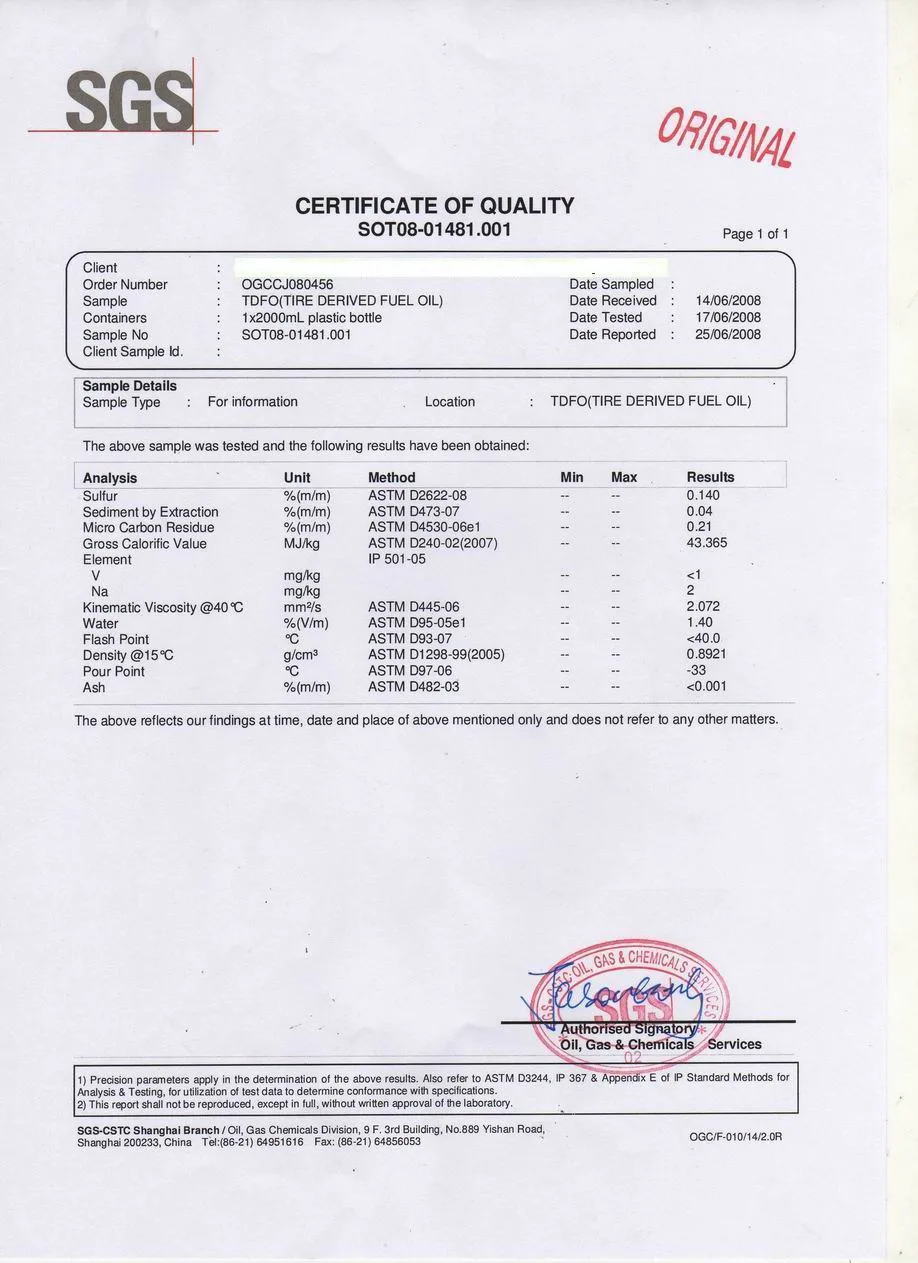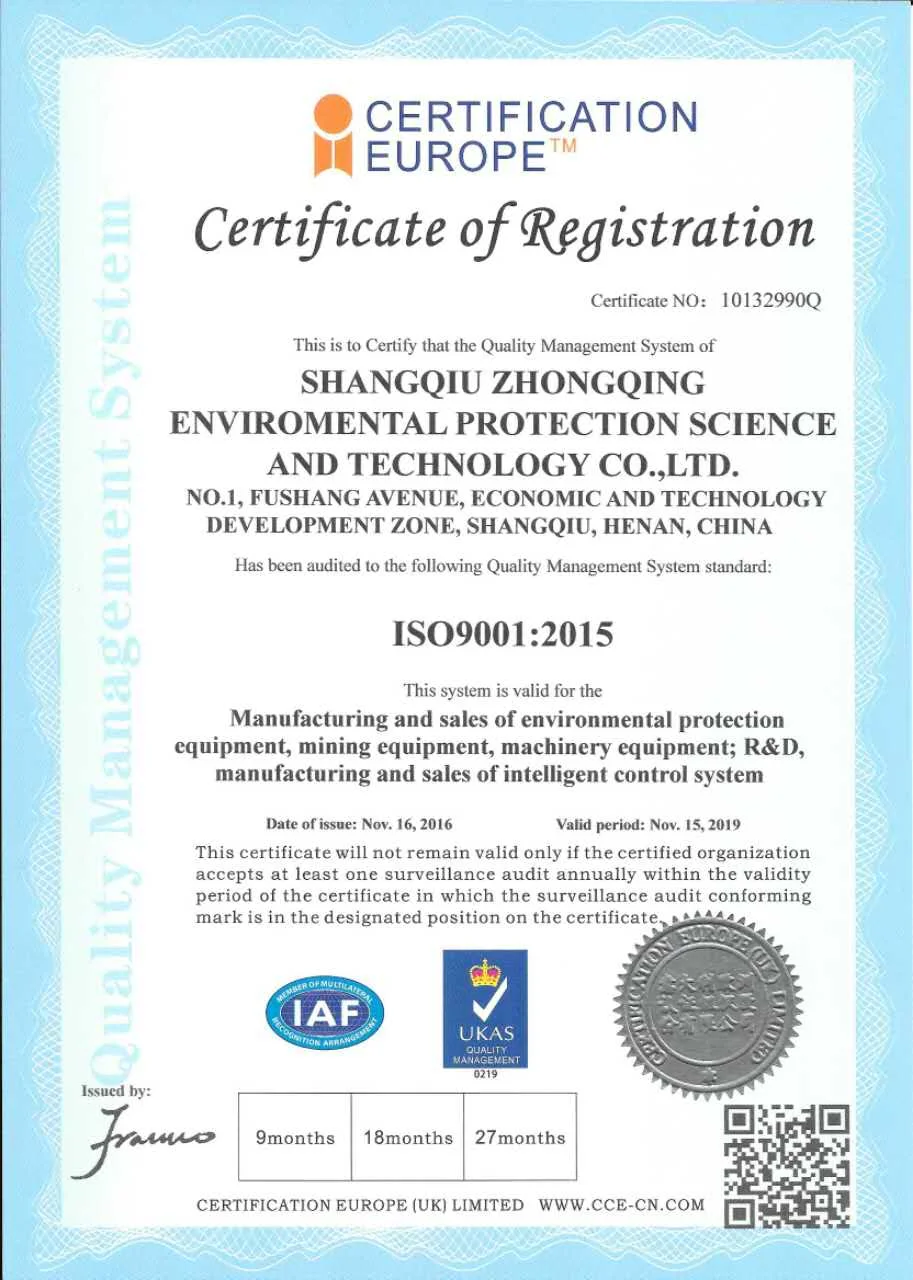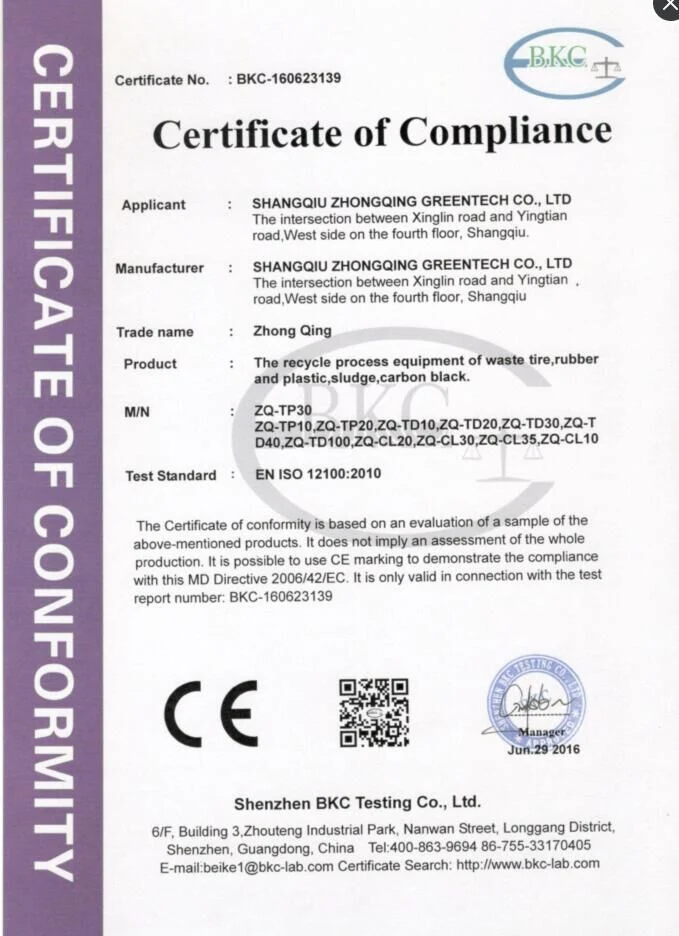 After-sale
service
1. Delivery time-- It will be within 15 working days after we receive the deposit.
2. Warranty- The warranty period is
2
Years(Other suppler offer 1 year warranty), engineers available to service at any time.
3. Installation and Training-- Our Company will dispatch technician to guide installation and training for free, ensuring the operation safety. The installation period shall be one month; otherwise, buyers will pay extra salary for the technician with the price of USD 100.00 per day.
4. 24-Hours telephone service .
Regular phone visiting to check out if there is anything we can do for you, maintenance guiding, easily worn-out parts and catalyst offering, on-site maintenance.
Con
tact us