PRODUCT

Thin Film Glass Wipe Film Moleculare Oil Distillation machine for CBD oil distillation

Molecular Distillation is a special liquid-liquid separation technology, which is different from the traditional distillation by boiling point difference separation principle, but by different substances molecular movement of the average free path difference to achieve separation. Molecular distillation is considered as the safest mode of separation and to purify the thermally unstable molecules and related compounds with low volatility and elevated boiling point. The process distinguishes the short residence time in the zone of the molecular evaporator exposed to heat and low operating temperature due to vacuum in the space of distillation.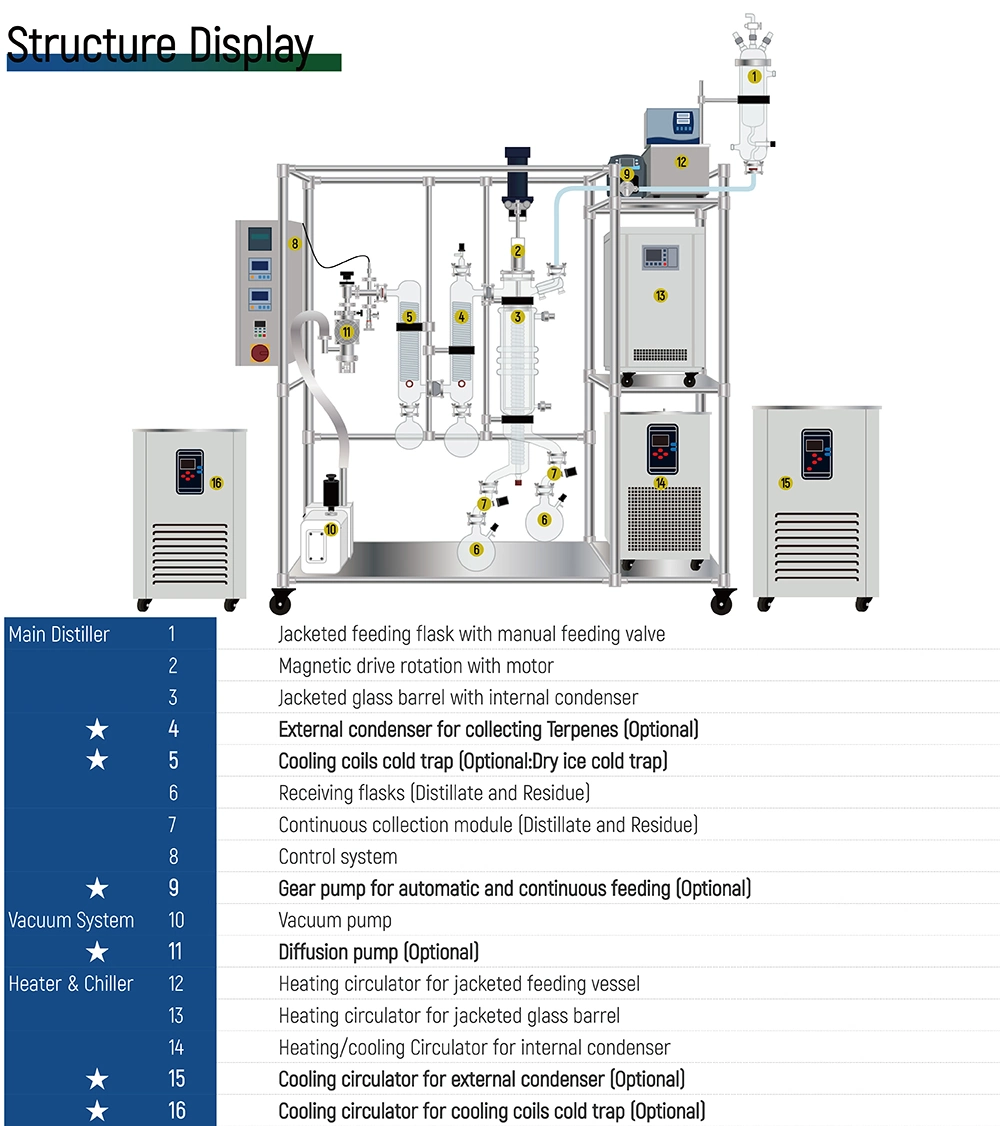 DETAILS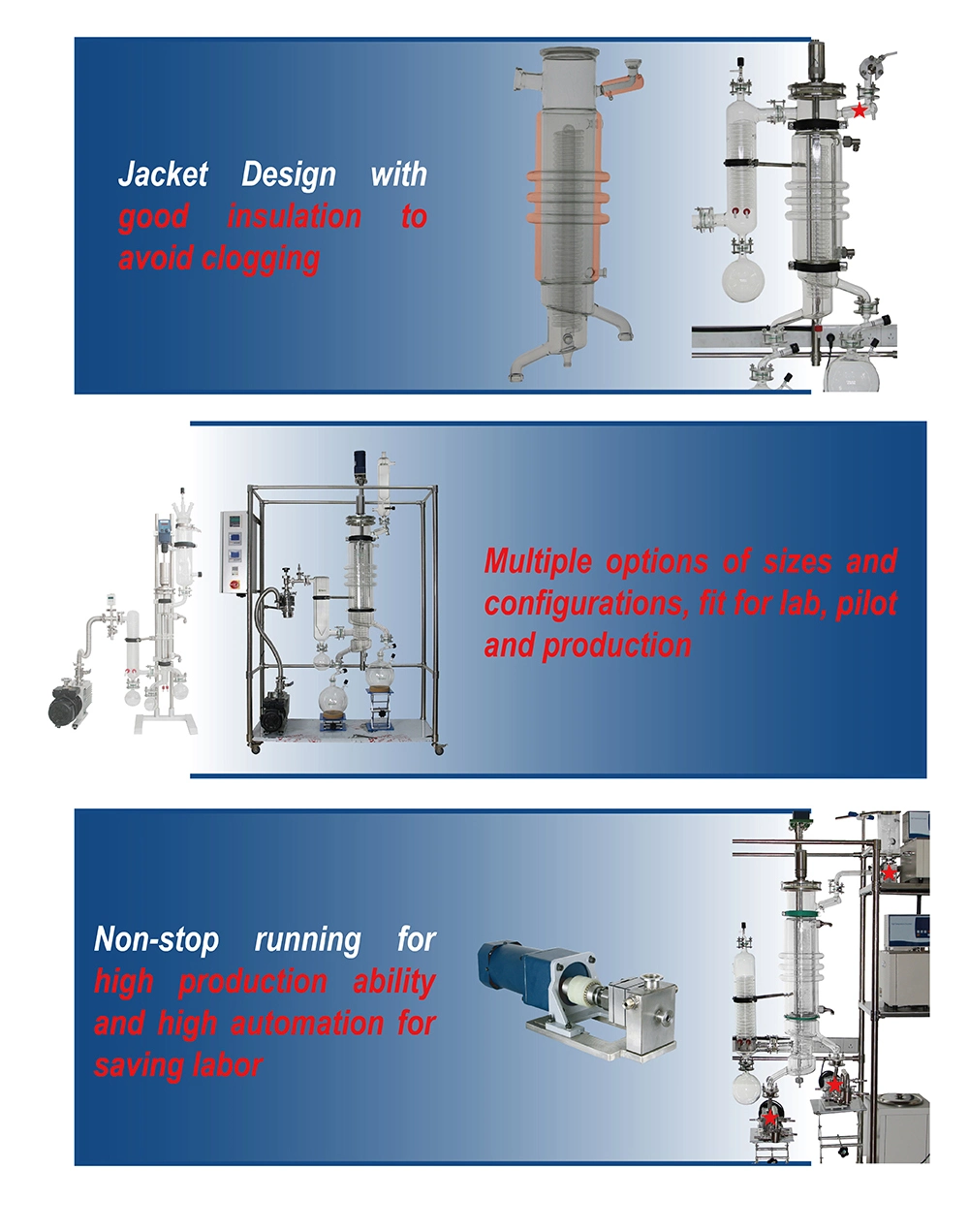 FEATURES
Taking advantage of molecular distillation working principle, our YMD series Wiped Film Molecular Distillation System is a high efficient apparatus for distillation of animal and plants oil.

- Glassware parts with excellent visibility are self-manufactured, with great flexibility in production, and can be completely customized according to customer requirements.

- Magnetic seal components are independently developed to ensure maximum vacuum in the system and efficient evaporation.

- Short residence time so that heat-sensitive substances will not deteriorate

- Flexible configuration options for system so as to increase production capacity and save manpower

- According to different customer's production needs and purchase budget, we provide customers with turnkey solutions
SPECIFICATIONS
Model
YMD60
YMD80
YMD100
YMD150
YMD200
Barrel Diameter(MM)
60
80
100
150
200
Effective Evaporation Area(M2)
0.06
0.1
0.15
0.25
0.35
Feeding rate (g/hr)
0.1-2
0.1-4
0.2-6
0.5-10
0.5-15
Feeding Flask Volume(L)
0.5
1.0
1.5
2
5
Distillate Receiving Flask(L)
1
1
2
5
10
Residue Receiving Flask (L)
1
1
2
5
10
Motor Power (W)
90
120
120
120
200
Vaccum level (MPA)
0.001MBR
Rotation level(RPM)
50-500RPM
Operation temperature
UP to 300ºC
Electrical requirement
220V/50-60HZ(OTHER OPTION CAN BE PROVIDED)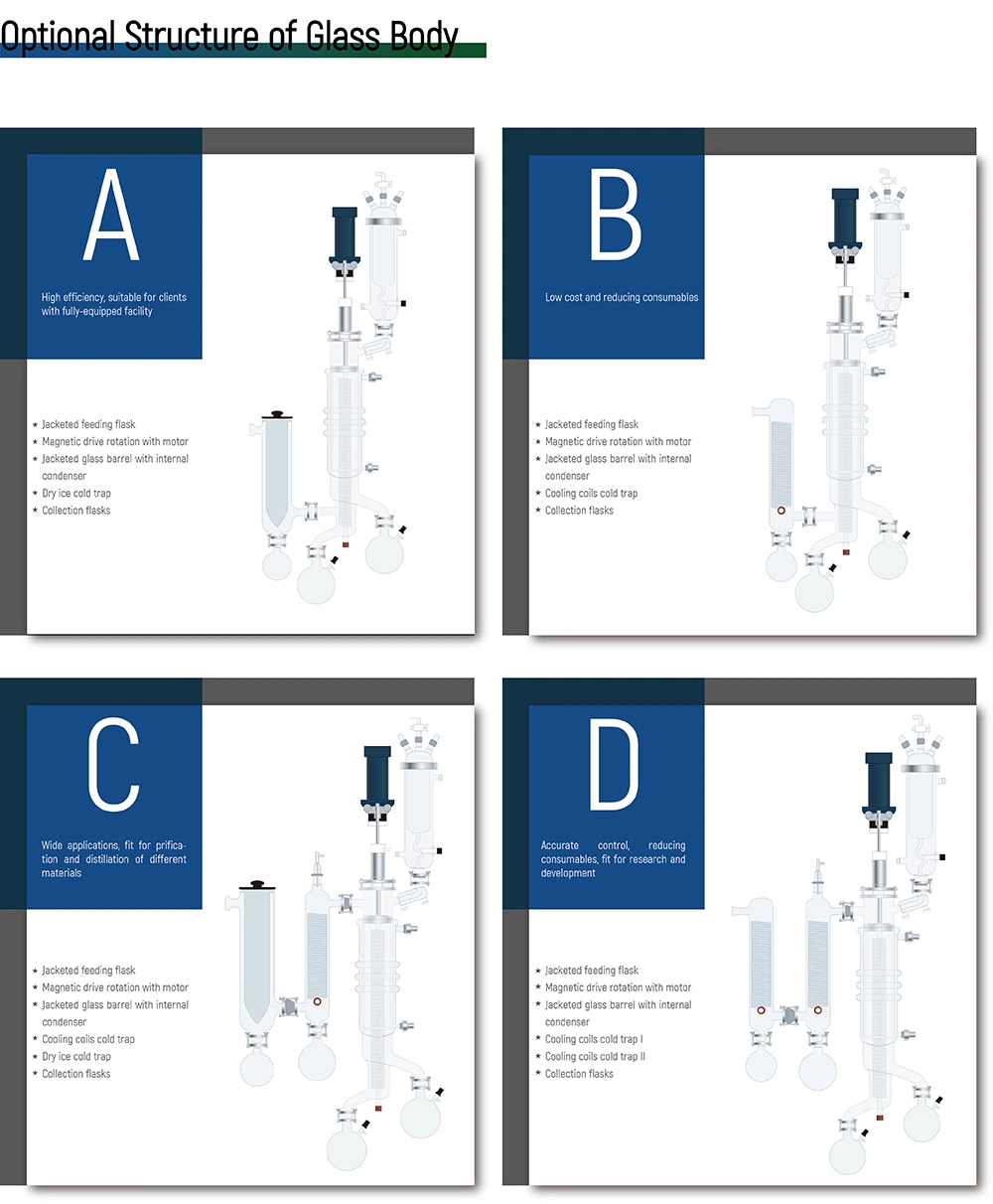 APPLIACTIONS
Molecular Distillation is applied for creating a high value clear CBD distillate from crude hemp oil that can be infused into a variety of edible products or fine oils to be used in vape cartridges or other products.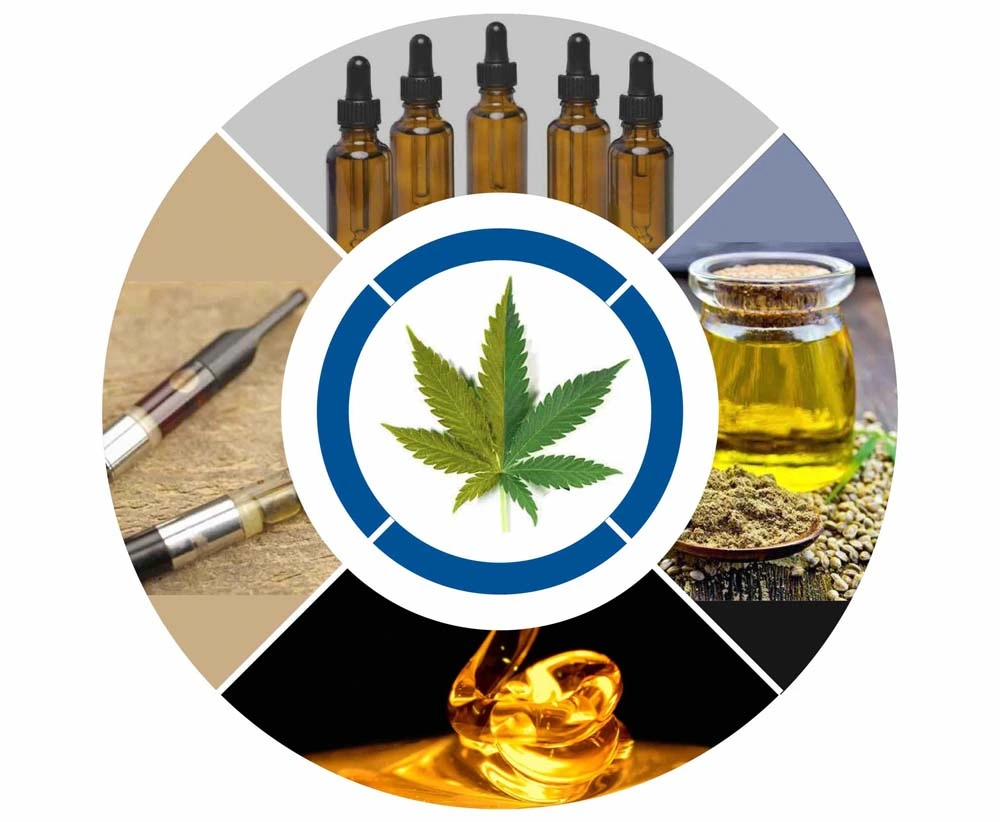 CLIENTS' CASE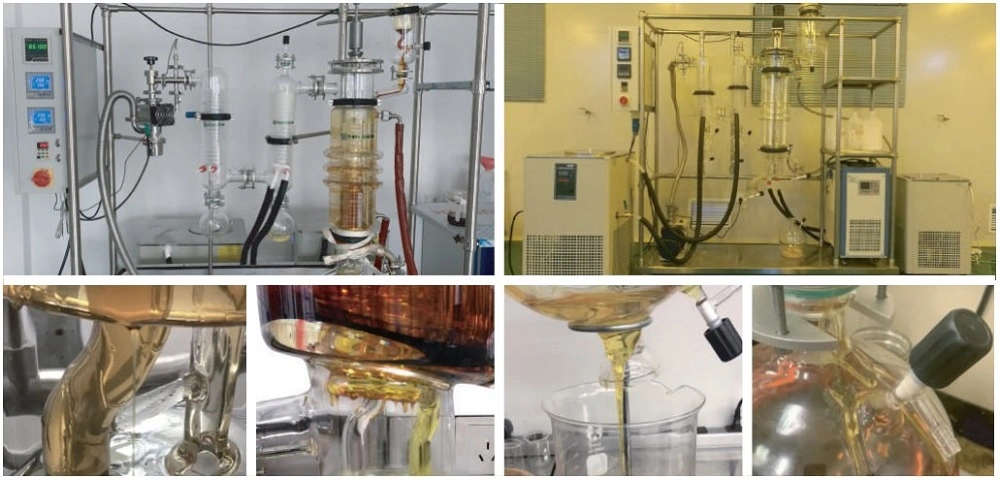 OUR FACTORY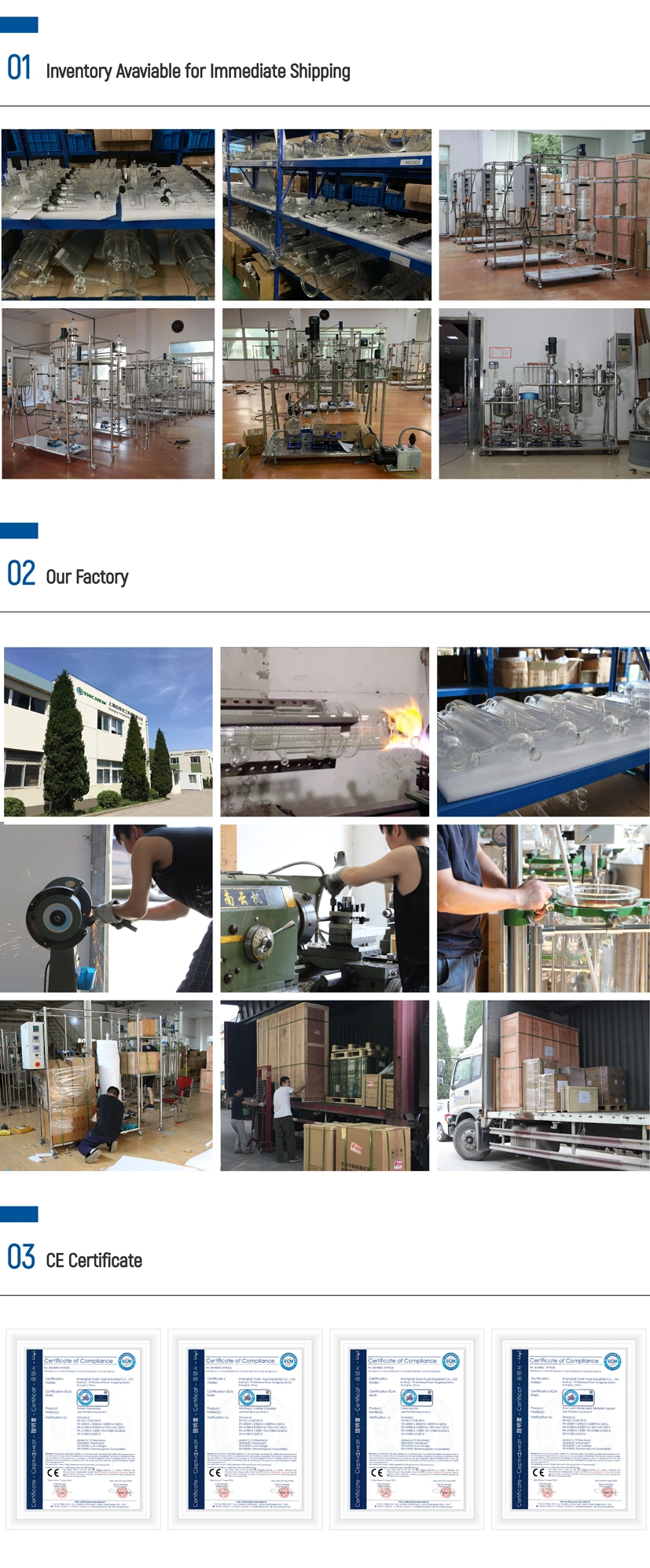 PACKAGE & SHIPPING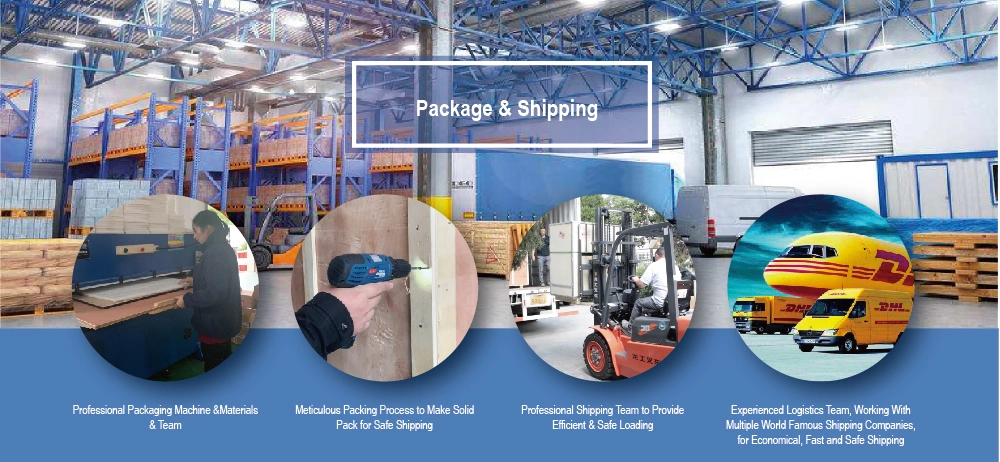 SERVICE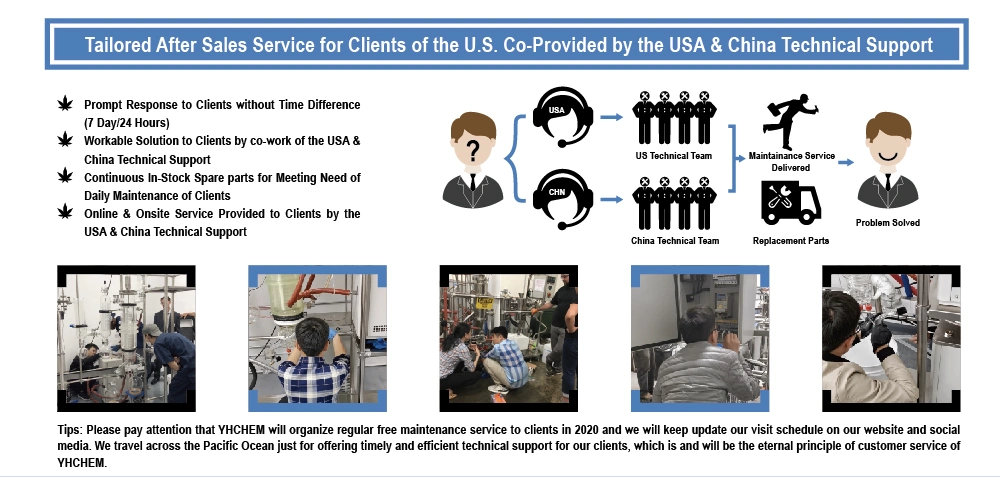 RESEARCH & DEVELOPMENT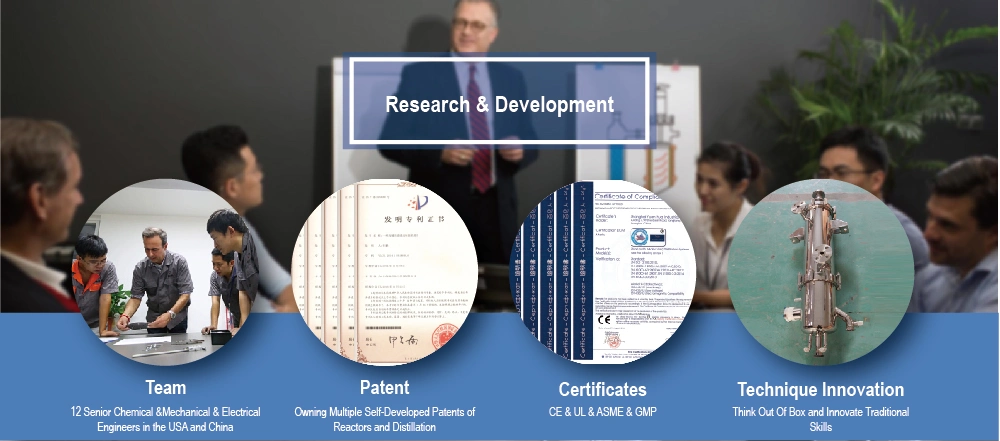 QUALITY CONTROL PROCEDURE

MEET OUR CLIENTS AND TEAM