Waste Tyre Cutting Machine/waste tyre recycling line
Use: To cut the waste tyre before crushing to rubber powders to be recycled.
Waste CAR Tyre Cutting Machine/Waste Tyre Recycling Line
1. Ring Cutter:
This machine mainly used to cut the sidewall of steel wire tire, and then to the next step of segmentation. First, put the tire on the platform, then rotate the hand wheel, the three claws will stick the inner tire firmly. Second, Starting power. Work platform will rotation, cutting tool according to need to cut tire slowly, step by step, until the tire side cut off.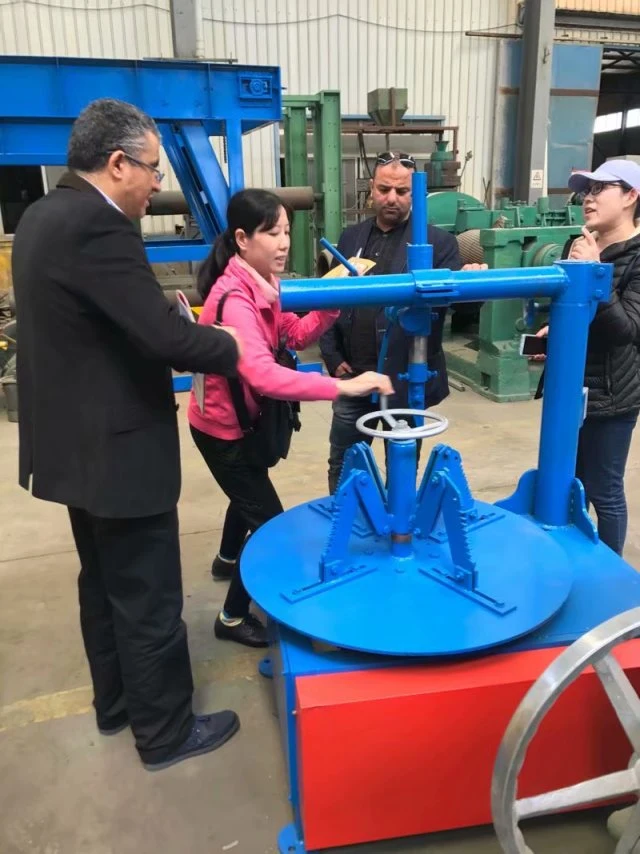 2. Strips Cutter:
Strips cutting machine can cut cycle machine to remove the wire tire sidewall cut into strips, and the width of the adjustable section. Two circular knives for special materials, hard and durable, can be used repeatedly grinding for no more than 1200 steel tires.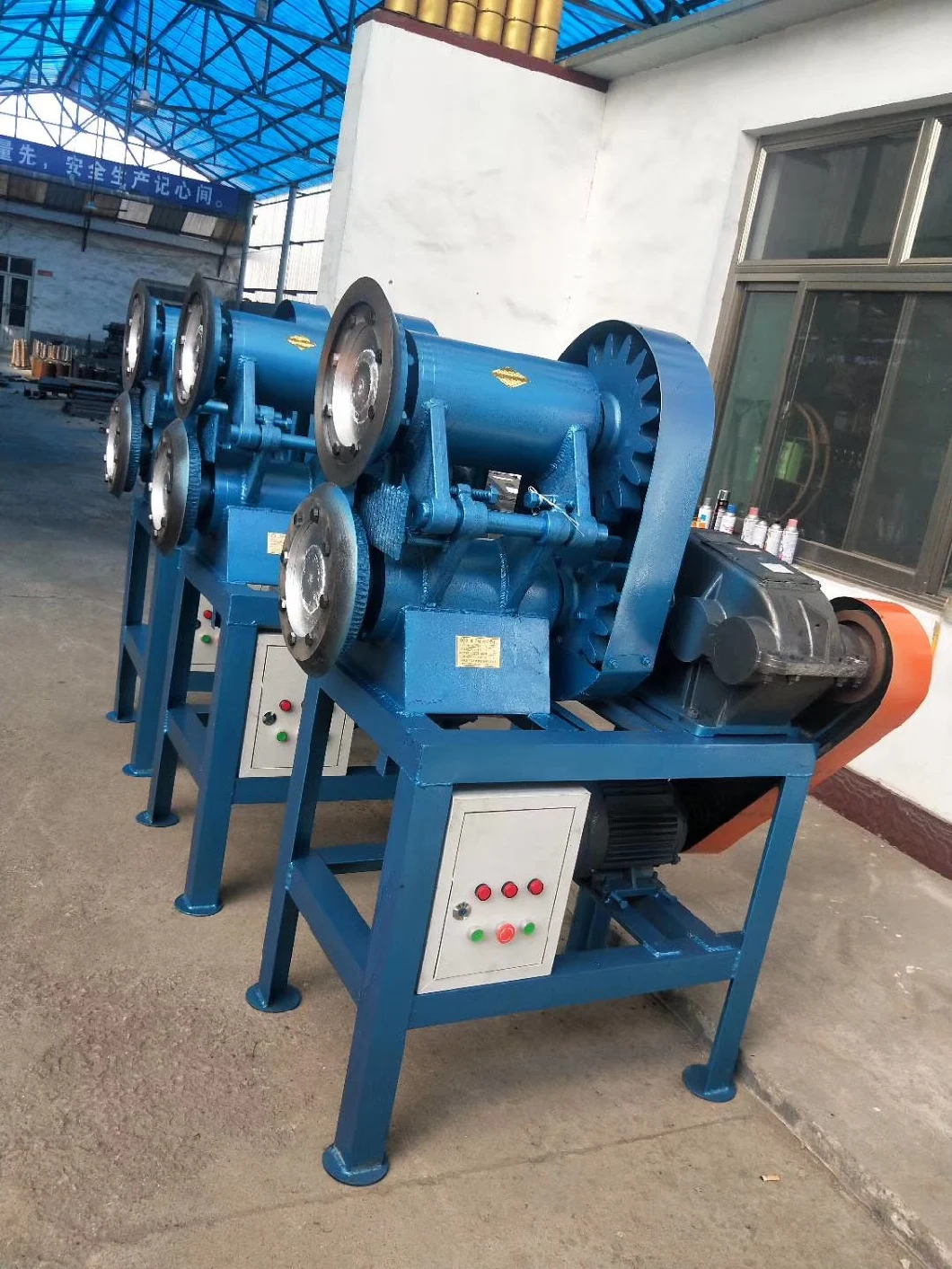 3. Block Cutter
Block Cutter is designed to cut car, truck and rear tractor tires. Range is up to 120 cm truck tires. The tire cutter adds flexibility to your total tire cutting system by providing you the opportunities of accepting tires up to 120 cm into your system. The unit also allows your system to cut 60-70 truck tires per hour or 120-150 car tires per hour.
This machine possesses of unique structure, advanced technology low energy consumption, high efficiency, long life and othe advantage.
4. Bead Wire Remover
Be utilized to separate rubber and steell wire of bead in order to get whole steel wire.

Characteristic: It is easy operation, easy to be installed and maintained high effeicieny and clean etc.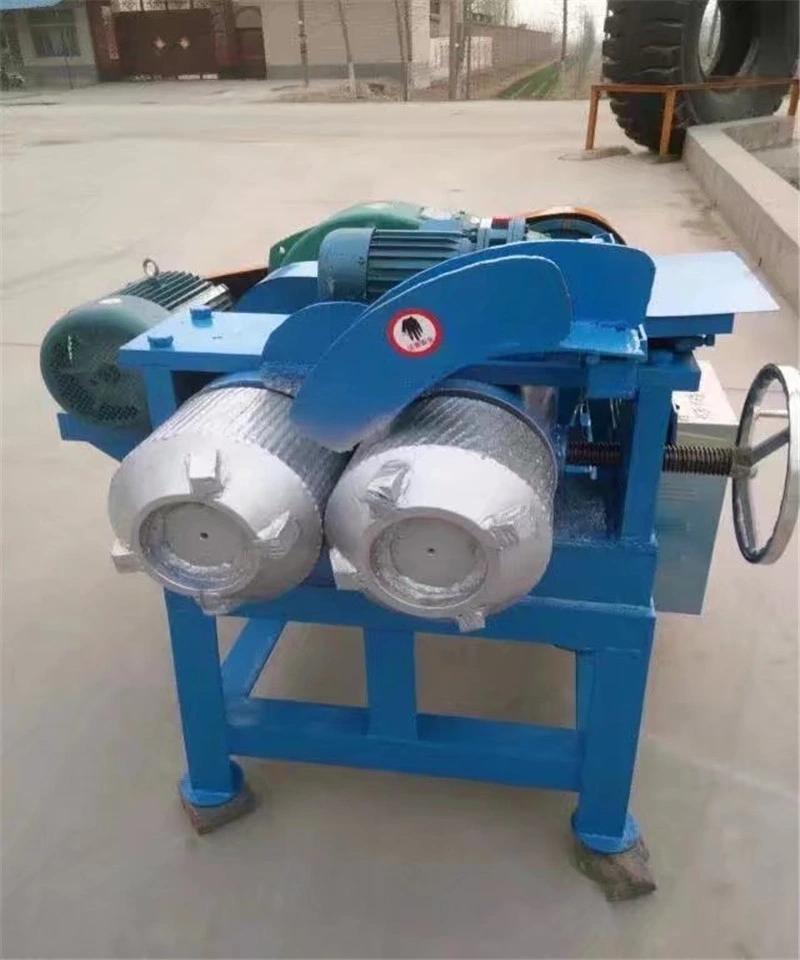 5. Wire Extractor
This tire recycling machine, LS-1200 Tire wire drawer consists of motor, hydraulic system, drawing hook, drawing and main part, etc.
Its basic principle is:
Driven hydraulic system and made the cyclinders pull pole reciprocate motion.

Put the tire on the drawing mouth and jut the drawing hook out the drawing mouth to hook steel wire of tire bead, then turn on the start button.

Because of the strong pulling force of the cyclinder, so can pull out the whole steel wire.

Meanwhile the rubber part of tire is tore because of the drawing mouth block it.

Thus get the effect of separating smoothly.
6. Single Knife Hydraulic
This rubber cutting machine/cutter/bale splitter is mainly used to cut the natural rubber, synthetic rubber, and other plastic materials into gommures/pieces, which is convenient to mix; Especially it is suitable to be installed near the rubber mixer to cut small piece of rubber.
Type: XKP400 XKP450 XKP560
As a big company, we have got CE, SGS ISO9001 Certification, if you have any inquiries, please contact us.
ring cutter

Power

Blades rotating speed

Adapt tire

Productivity

Dimensions

Weight

3kw

15R/MIN

650-1200

30strips

1150*850*1200

0.5t

strip cutter

Power

Productivity

Adapt tire

Output size

Equipment size

weight

4kw

20strips/h

650-1200

25-55

1230*650*1580

0.8t

Tire block cutter

Power

Productivity

Adapt tire

Output size

Equipment size

Weight

7.5kw

0.8-1.0t/h

650-1200

35*35

780*550*1210

0.8t

Steel wire separator

Power

Blades rotating speed

Adapt tire

Productivity

Dimensions

Weight

11kw

18R/MIN

650-1200

1-2strips/min

1.7*1.2*1.3m

1500kg