Product Description
Waste Tyre to Oil Recycling Pyrolysis Plant From 10ton to 60ton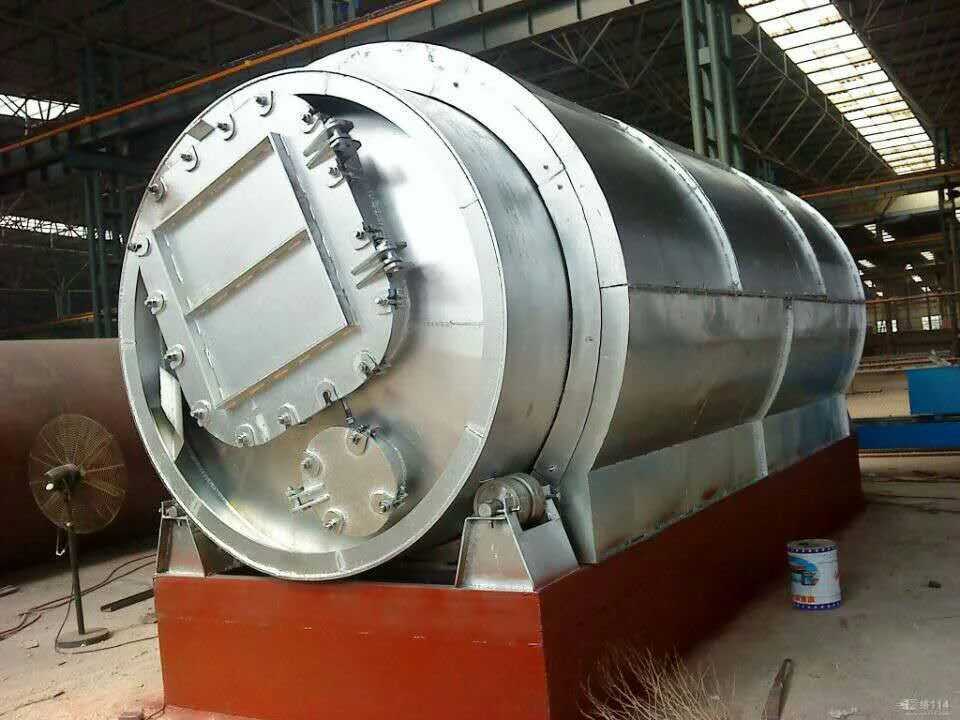 Com
pany brief introduction
Shangqiu Zhongqing Greentech Co,.Ltd is a professional institution engaged in the recycling and utilization of waste resources which includes scientific research, design, development, manufacturing, installation, commissioning, training and customer service. The headquarter of the company is located in Beijing. Our main equipment is waste tires equipment, waste oil sludge treatment equipment, living garbage equipment, electronic waste equipment, medical waste equipment, petrochemical waste equipment and related waste recycling equipment. We also undertake government environment project like engineering design, construction and testing date.
Major
parts
of This Product
1.
Horizontal type revolving reactor
2.
Heavy oil tank
3.
Automatic carbon black discharge
4.
Gas sep
a
rator
5
.Automatic carbon black discharge
6
. Controller
7
.Gas recycling system
8.
Draft fan
9
. Motors
10
.Slag cart
11.
Cooling tower
12
. Oil pipe
13.
Oil tank
14.
Water Pool
15.
Blower
S
pecification
NO

Name

Parameter

1

The raw material

waste tyres, plastic and oil sludge

2

Total Capacity

5t/day, 10t/day,

12

t/day, 50t/day

3

The size of reactor

2.2*6/6.6, 2.4*6/6.6, 2.6*6/6.6, 2.8*6/6.6

4

Average oil productivity

tyre:40%-50%, plastic:60%-70%

5

Average carbon productivity

30%-35%

6

Average steel productivity

10%-15%

7

Average waste-gas productivity

5%

8

Pyrolysis time

8hours

9

Discharge time

3hours

10

Feeding time

1hour
Con
tact us